With the Chilean cherry season just around the corner, one of China's leading B2B (business-to-business) fruit importers has urged shippers to consider improving packaging options to boost consumption levels.
Frutacloud CEO George Liu told Fresh Fruit Portal that exporters were currently focused on providing larger-size formats to target sales around the Chinese New Year period. However, he said that in order to encourage daily consumption throughout the season, shippers should offer smaller options for sales outside of the major shopping period .Last season Chile nearly doubled its cherry exports to of 187,142 metric tons (MT), with a whopping 86% of that fruit going to the Chinese market.
"To be honest, I think what the exporters have done tremendously well is that during the Chinese New Year period – January and February – you will see a lot of exporters from Chile having people in China do quality inspections and learning about the market," Liu says. But he added: "I think the [Chilean] industry is the fastest to react to the desire of the market."
Changing scenario as Chile extends season
With Chile extending its season at both ends thanks to increased production of earlier and later varieties, exporters must adapt, said Liu, who works closely with his partners in Chile via sister company Kingo Chile S.A.
"We are seeing more investment in the southern part of Chile, such as Osorno, so I think we are going to see more of the later varieties, like the Reginas, Staccatos and Sentennial," he says.
With that too comes serious repercussions in the Chinese consumer market. "In the past the season was more geared towards Chinese New Year, but now you have earlier and later varieties," shares Liu. "Now it's about how to make the customer purchase more than once – not just during Chinese New Year, but for daily consumption, and how to improve it." He said there was a gap between what exporters are doing and what Chinese consumers really need to encourage them to eat more cherries.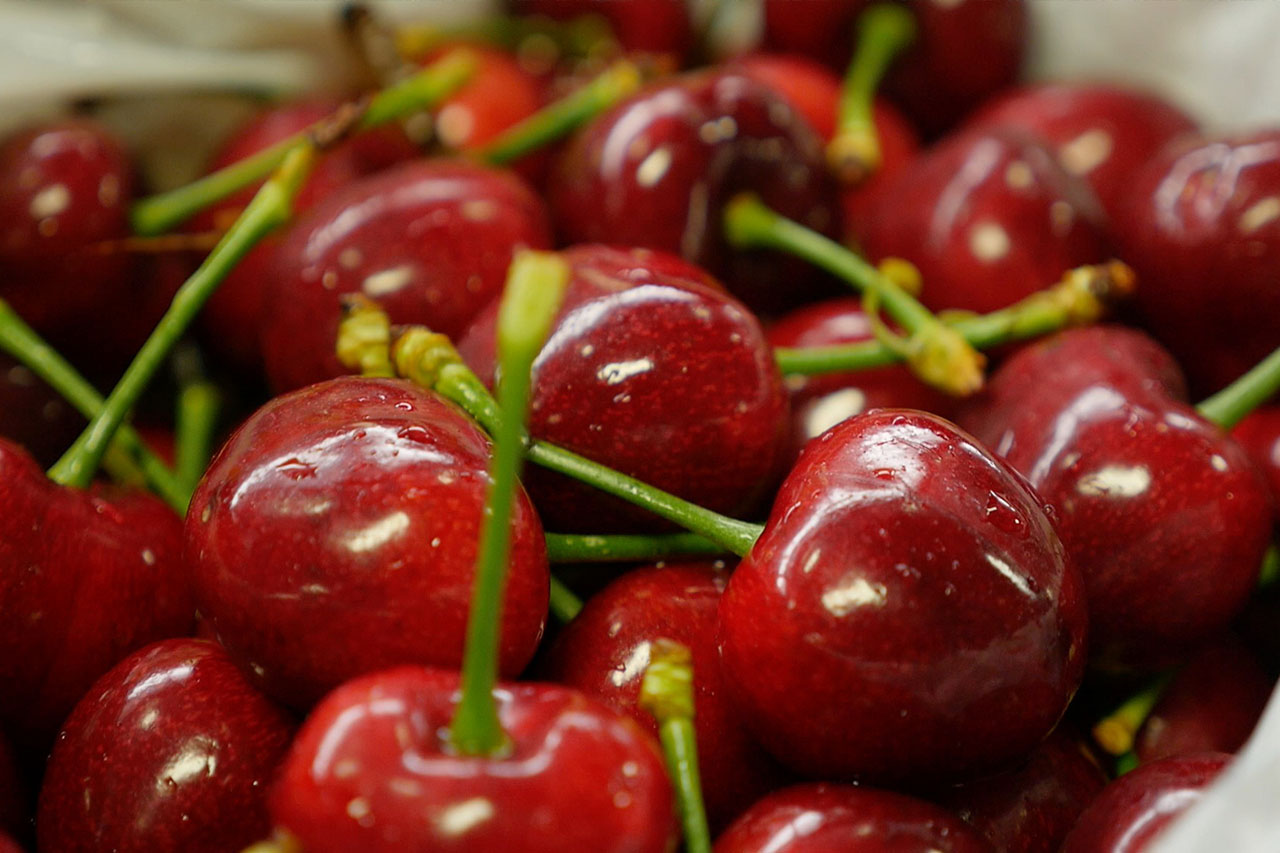 Most cherries around the Chinese New year period are sold in large formats of 1 kilogram or larger, which are often gifted to others, but Liu said that smaller options were needed for consumers to purchase on a regular basis.
"When you talk about packaging for daily consumption, it is 1 kilogram or even less. In China, you will see a 500g package. Sometimes it's not cost effective to do it in Chile, but this is where the gap occurs," says Liu. "So how can we do that with good fruit, and keep the freshness while being cost-effective – whether it is doing in the cherry origin or doing it in China? I think this is the equation that not many people have solved yet. "In the end now it's about how to make a good final product for daily consumption. Making a good product packaging for Chinese New Year and gifting purposes – that is already solved."
Liu explains that Frutacloud now has seven repackaging facilities in as many major cities in China (Guangzhou, Shanghai, Beijing, Wuhan, Chongqing, Xi An and Chengdu – with the latter four built over the past six months). The company also works with repackaging facilities in Chile with good cold-chain logistics, repacking from 5kg bulk packaging to 500g clamshells.
Fruitacloud also works with exporters in Chile who already have 1kg or 2kg original cherry packaging, delivering them straight to the final consumers in China.
Upcoming Chilean cherry season still "uncertain" for now
When asked about the company's plans for this upcoming season, Liu said that so far nothing is set in stone. "We don't have any data right now because of the uncertainty of the season. I would say we will try to keep the same [import volume] or even improve on the volume from last year, but that is dependent on the overall season," he said. He did say, however, that "expectations are quite high". "Last year, we had a very good year. We worked with a lot of e-commerce platforms and retailers. It was a good season, much better than anyone expected," says Liu.
"But this year, from what we heard across the industry, there are a lot of new packing facilities being built, and this coincides with maybe a lower volume compared to last season. So this year we will expect the quality to be better than last year." How will this affect Frutacloud's import volume? "I think we follow pretty closely to the industry, so I think it all depends on how much the industry can produce," shares Liu. He adds: "But at the end of the day, I think it is very important to emphasize quality over quantity – we'd much rather that the total volume decreases but the overall quality improves. That will be a better scenario for everybody."
Liu also shares that for his company, importing larger-sized cherries is key. "The majority of our current import is 'Jumbo' and up (26 to 28mm), and we'd still prefer that," says Liu. "I think for the upcoming season everything goes down to the industry. I don't see a reason to ship smaller-sized cherries because those are mainly for the domestic, U.S. and Latin American markets. "China is still a premium market. People are still willing to pay more for better fruit. And usually, smaller-sized cherries are weaker and with a lower Brix level."
As to where the cherries this season will eventually go in the Chinese market, Liu also believes that the greatest potential is in the second-tier cities. "In the beginning of the year, when I made that speech during the Global Cherry Summit, we hadn't built facilities in (2nd-tier cities like) Chongqing, Chengdu, Xian or Wuhan – these have all been built within half of the year. Hence you can see the growth in that area," reveals Liu. "Also a lot of our big customers are now getting into those cities, so our focus now is developing the whole of China and seeing where we can provide a good value-add for our customers.
"China has a growing middle-class population that is going to eclipse the U.S., and I think the Chinese New Year holiday is bigger than the Fourth of July – where most of the cherry consumption happens. "When you put all those numbers together, I still think there's still a good room to grow in China for the cherry market. That number may be 60 or 70 million [boxes], we don't know for now."